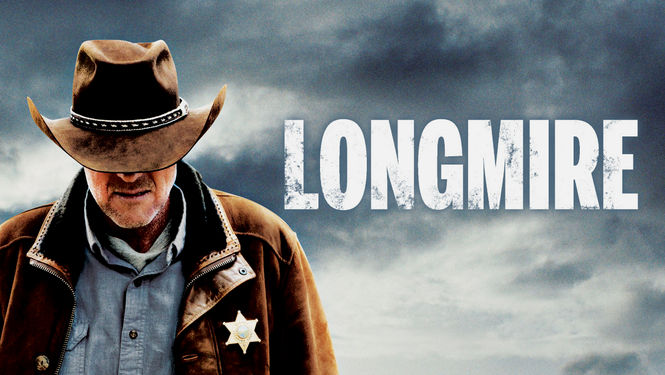 While far from brilliant, A&E's Longmire (2012-2014) is a likeable modern western procedural that regularly serves up appealing characters and engaging mysteries. Walt Longmire (Robert Taylor) is a small-town sheriff in Wyoming, still grieving from the loss of his wife. The circumstances of her death are a backstory mystery that plays out gradually behind a case of the week, worked on by Walt and his small staff of deputies. Most notable is Vic Moretti (Katee Sackhoff), a snarky Philadelphia transplant who's a fish out of water in rural Wyoming. More at home is Branch Connolly (Bailey Chase), an ambitious, connected young local with his eye on Walt's job. And outside of the sheriff's department, there's Walt's best friend Henry Standing Bear (Lou Diamond Phillips), who runs a local restaurant, but also proves resourceful in other ways as something of an unofficial deputy.
Longmire doesn't exactly fuel my viewing passion, but it does inspire a quiet loyalty. Taylor reminds me a little of Lee Majors, a quietly charismatic hero, and while there's a fair amount of "man-pain" to him, it doesn't overwhelm the story, and he's both accessibly flawed and deadpan funny. I've never been the biggest fan of either Sackhoff or Phillips, but both of them are perfect in support, as is the aide at the station, Ruby (Louanne Stephens). Meanwhile, the weekly mysteries tend to be intelligent, twisty, and different. The rural western geography plays a big part in the nature of the cases – for example, things like hunting, cattle-rustling, illegal rodeos, and clashes involving a nearby Indian reservation often work their way into the mix. It gives the show a different, refreshing feel than most of the urban cop shows I've seen, and while sometimes the profile of the guest star gives away the ending, the detailed and clever plotting often makes it worth watching anyway.
I didn't love the first two seasons of Longmire, but I liked the show quite a bit – a classy, unique antidote from your standard urban cop fare.
Related Posts: