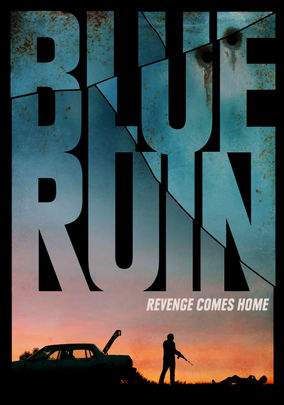 Revenge movies generally aren't my cup of tea, perhaps because they're inherently thin thematically; how many ways can you say "revenge is bad?" For some reason, my recent viewings are putting this aversion to the test, though, for just as Munich proved that context can make a revenge plot worth watching, Blue Ruin (2013) proves that exceptional execution can do the same.
Dwight Evans (Macon Blair) is clearly a man with a dark past, which has left him broken, eating out of dumpsters and living out of a defunct car. When he learns that a mysterious figure from his past has been released from prison, it activates Dwight like a sleeper agent: he heads back to his hometown in Virginia to track the man down. His plan: simple revenge, an act he's been waiting years to carry out. But Dwight, for all his resourcefulness, is a neophyte to violence, and even as his plan succeeds, there are angles he can't see in time to keep the situation from spiraling out of control.
Written and directed by Jeremy Saulnier, Blue Ruin is a riveting suspense film, full of classic, visual story-telling that lets the action do the talking. The message is simple enough, but the narrative escalates crisply and logically from one effective set piece to the next. A no-name cast does a convincing job, and in fact the players' unrecognizability lends an air of authenticity to the proceedings. It's all led by Blair, who does an exceptional job bringing his unlikely antihero to life: an unremarkable man raising his game to face the extraordinary, catastrophic circumstances he's brought upon himself. He's easy to get invested in, even as the story condemns his every fateful decision.
Is there a point beyond the obvious moral: that an eye for an eye never solves anything? Perhaps not. But Blue Ruin is smart, well oiled, and assured, with just enough surprises and subtly built character to ensure the journey transcends its expected destination.