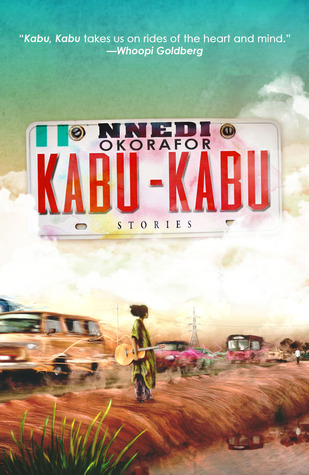 An attractive collection from Prime, Nnedi Okorafor's Kabu-Kabu (2013) is my first exposure to the author's work. It's an nteresting and refreshingly different read, twenty-one intriguing short pieces of varying quality but a singular sensibility.
Okorafor is Nigerian-American, and the stories here draw heavily on that background, primarily based in Africa. She writes beautifully and accessibly about the unfamiliar, blending SF, fantasy, and horror tropes with West African history and culture. Her prose is characterized by a clear and authentic voice; there's something quite inviting about it.
Two of my favorite stories here were futuristic: "Spider the Artist," a near-future tale of a woman who finds solace in music shared with a sentient robot, and "Tumaki," a very interesting science-fantasy about an area of Niger where the laws of physics have broken down and empowered metahumans have resulted. Of the fantasy pieces, "The Winds of Hamattan," a spellbinding fable about a woman with the ability to control the wind, was a standout. Still others defy easy categorization, like "Icon," a short, sharp piece about a journalist's ill-fated interview with terrifying West African rebels; "The Baboon War," a bracing little allegory of three young girls who find a treacherous shortcut to school; and the title piece, "Kabu-Kabu," a vivid, bracing collaboration with Alan Dean Foster about a woman's magical journey from the US to Nigeria.
While the above stories are effortlessly read and immersive, elsewhere in the collection the storybook writing style is a bit distancing. Many of the selections are novel excerpts or early, previously unpublished efforts, which made me wonder if this was an odd starting point for the gateway reader; perhaps it's more for afficionados or completists than for brand-new Okorafor readers? Overall, though, this suspicion didn't overwhelm my positive impression of the work, and I'm curious to see more.